Davington Tours & Events is a specialist, tailor-made group travel organiser and Destination Management and Tour Company for the UK and Europe. Whether you're organising a leisure group, corporate event or an educational tour, let our expert team smooth the way.
The team at Davington Tours & Events has year of hands-on experience creating and leading tours in the UK, Europe and around the World. Our passion is building fabulous tour itineraries to suit the most demanding customers and we can match bespoke programmes to interests of any group. We know how important the small details are and leave no stone unturned in organising your itinerary. Give us a call and we'd be happy to discuss your requirements and provide you with a quote. Looking for a tour company to create something your guest will never forget… look no further.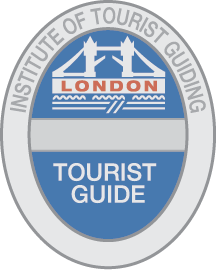 Wherever we go, we use official, registered Tourist Guides to make sure that your tour is led by professionals.
In the UK, our guides have either the Green or Blue Badge which means that they have taken a series of rigorous exams, both pratical and in theory.
I've always considered Heather to be one of the safest pairs of hands in the industry. At Davington Events, the mix of knowledge and experience enables our clients and delegates to have excellent experiences, and I always know I am getting value for money across the board.