We can arrange the leisure time for your group – a time that they can talk informally with each other and a time for fun.
Often we are asked to arrange evening events for your group and will tailor make them to suit your group's time restriction and your company's budget.
We handpick our guides to suit your group and to give an informative but upbeat and fun tour. We use excellent air-conditioned vehicles for your clients comfort and have the in-depth knowledge of everything London has to offer – so we can include meals, entrances to attractions, and exclusive hire of venues and river cruise boats.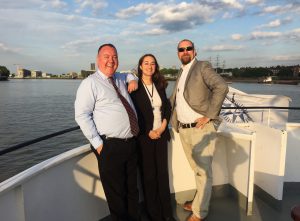 Private Hire Dinner Cruise
This has to be one of the favourite things to do in London. Start the evening with a short panoramic coach tour of London and then board your private boat at one of London's piers. You are welcomed aboard with a glass of Champagne and you enjoy your drink on the top deck before going below for a 3-course dinner with wine. You may even wish to hire a DJ or a band to help the evening go with a swing.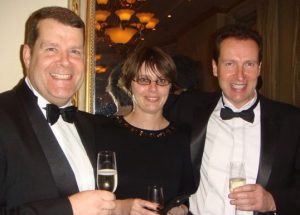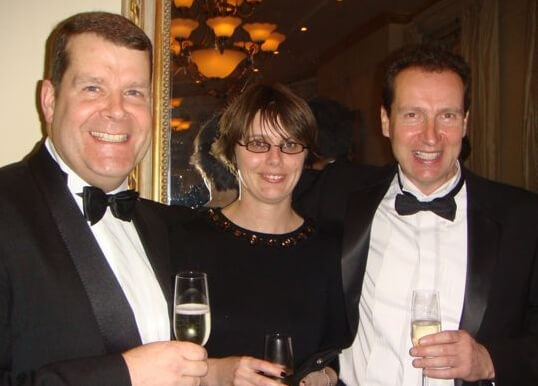 We can organise the evening programme to accompany your conference or corporate meeting. Evenings can be informal with a guided walking tour followed by a pub meal. For more formal events we have a wide choice of iconic venues that are perfect for cocktail receptions and black tie dinners. We have contacts with many restaurants that have exclusive areas, some with incredible views, that are perfect for corporate events.
Even if your budget is limited we can arrange really fun events which will cost very little per person. Some of the most popular activities are our walks – whether you choose a historic pub crawl or go for the gory Jack the Ripper tour, your group will have a great night out.
We also find that, although your team may have been working in the area for years, sometimes they do not know the history of the area – we can arrange a historical walk of your area which will fascinate your group – opening their eyes to what is around them everyday.
Private Dining is also very popular and we can arrange an exclusive dining room just for your group. This is especially good if you want to make any speeches or if you'd like to add in an extra element, such as a quiz or a wine bluff (like 'Call my Bluff' but with wine!)