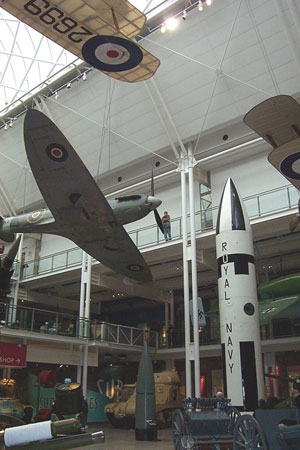 The Imperial War Museum chronicles the conflicts that have shaped the world we live in.
The darkest hours for the commonwealth countries were also their finest hours.
The bigger picture of the 20th century (and beyond) and the people who made a difference awaits you in a building which has a dark and infamous history. Enter an interactive world in the 1940's house; find yourself in the Blitz or the Trench experience; uncover the exciting Top Secret world of British espionage.
Discover the tanks, rockets, submarines and war planes that dazzle the visitor in the larger galleries. The heroes, artists and events featured make for an action packed and moving tour.
The excursion can also be combined with a trip to the Cabinet War Rooms and the Winston Churchill museum.