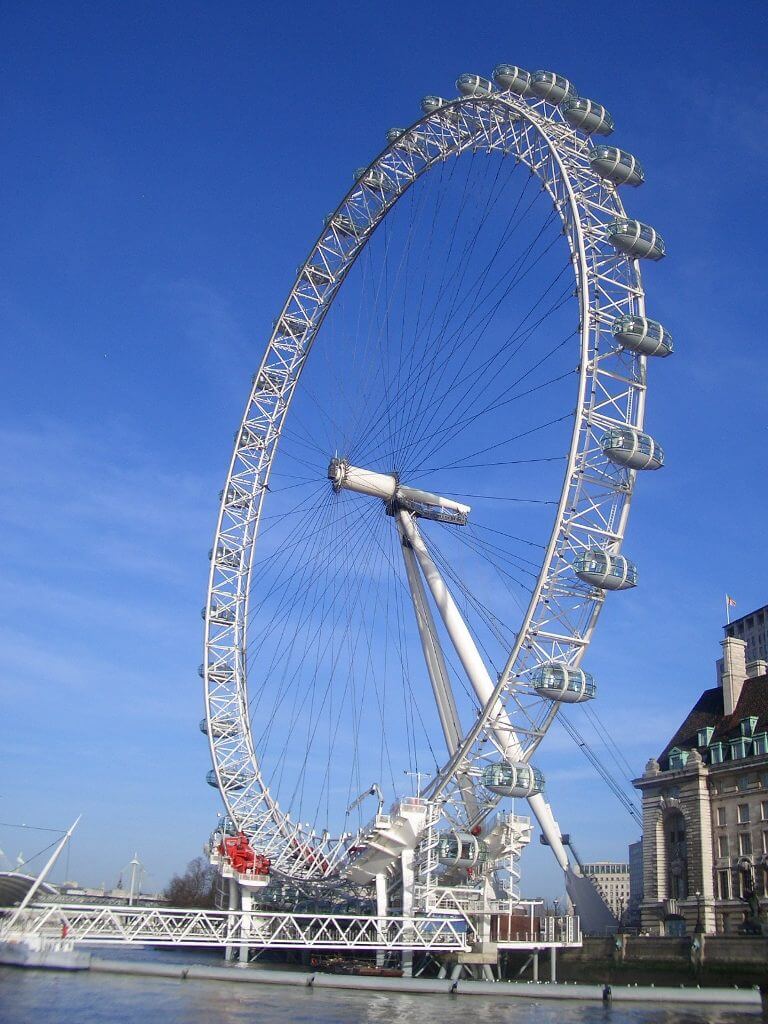 Take a 'flight' on the London Eye and get a bird's eye view of London!
High on the world's largest ferris wheel you will see the city stretched out below you with the River Thames like a silver ribbon winding its way from west to east. On a clear day they say that you can see for twenty-five miles — all the way to Windsor Castle!
Each pod can accommodate up to twenty people, and there is a bench in the middle of each, so you can choose to sit or stand during your half hour journey around the wheel. It is also possible to hire a pod for a private party — just contact us if you would like details.
We can also arrange Fast Track tickets to save you queueing and, for special occasions, how about a Champagne Flight with a glass of bubbly, skip the line tickets and your own private host to accompany you.